You can find the settings for your account HERE or alternatively as follows:
Log in/register on the femtasy page.
Go to "Home".
Click on the gear icon (on the top right) there.
The following window appears with your settings: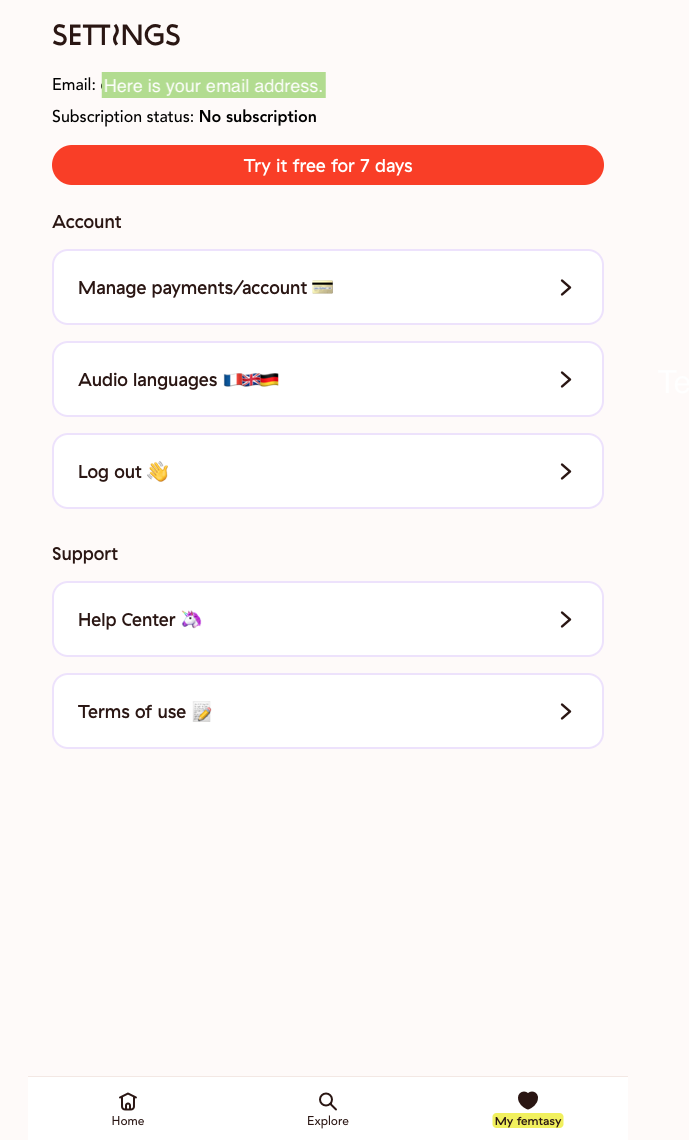 Audio languages:
Here you can decide in which language you want to enjoy femtasy. The languages German, English and French are currently available.
Help Center:
Under this heading you will find a summary of the most important questions and answers at femtasy.
Manage payments/account:
Here you can find your subscriptions that are currently active. In this area you can take out new subscriptions, cancel existing ones and see how much you pay monthly/annually. You can also change your payment method here.
Cancel subscription:
If you no longer want to continue your subscription, you can easily end it here with just a few clicks.
Log out:
This is where you log out of your account.