Because we're a diverse community, we've created a filter to help you find the recording that's right for you.
You can use the filter function in the search bar to select and browse the following areas:
Kinks
Voices
360°audios
Sounds
In practice, your search would look like this:
You go to "Explore" and type "cosy" as a word into the search bar.
The search results are displayed as you type.
In our example we select the first option "Cosy at home".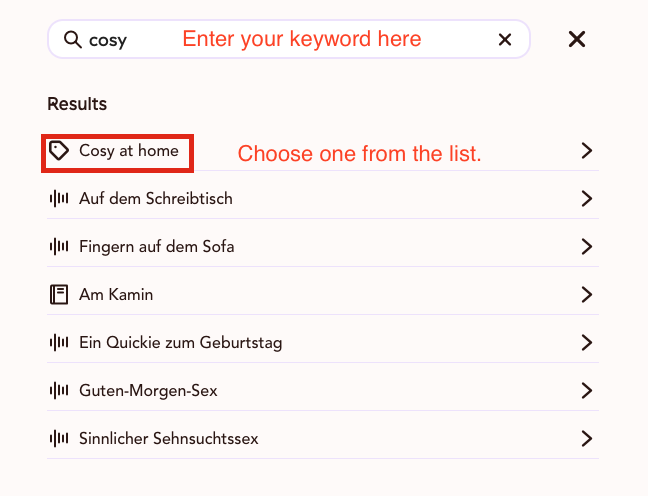 The list of results for the "Cosy at home" kink appears.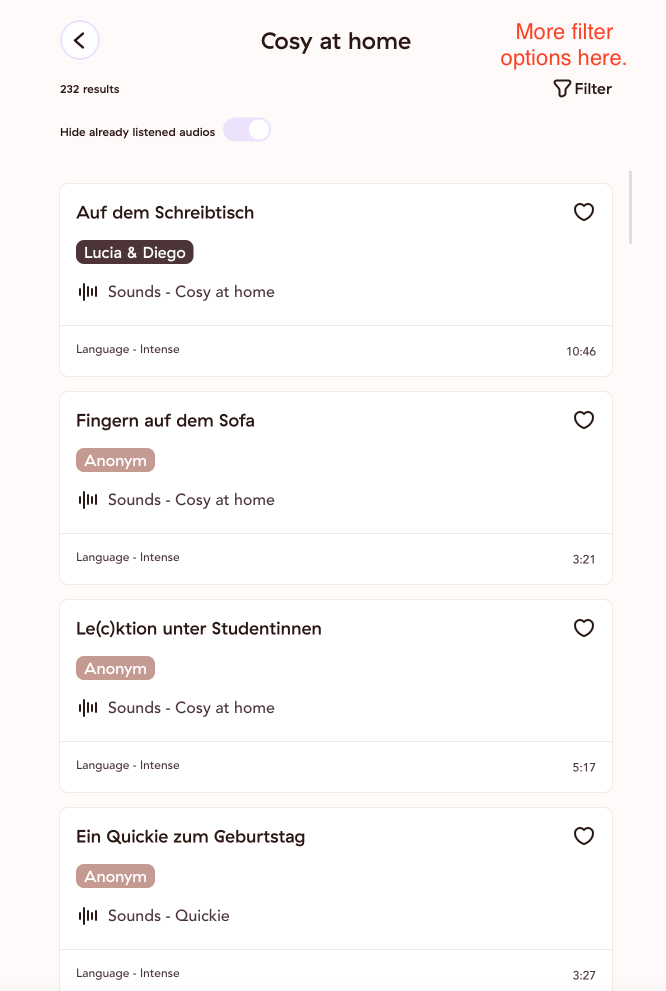 These other filter options appear when you go to the funnel in the top right corner: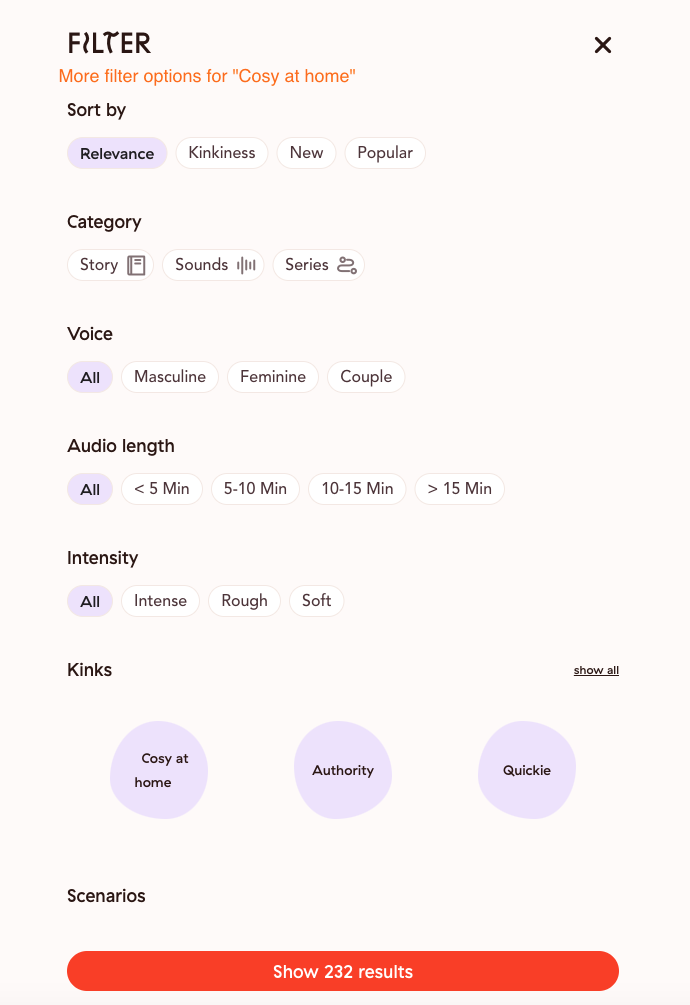 The undecided among us can simply enter a keyword and all unfiltered results for this word will be displayed. The attraction of the unknown takes on a whole new meaning here.
Have fun discovering!